CasterTech Breakdown:


Caster Maintenance and Preventative Measure
Casters fail. This is inevitable, but there is a way to ensure that you get the most out of your caster. The proper caster maintenance is the best measure you can take for a longer lasting caster. Casters will fail when warning signs are ignored.
The biggest warning signs of a failing caster are rust and corrosion. You can do a quick visual inspection of the caster and see if there is any discoloration on the caster. Rust and corrosion can be caused for a variety of reasons. It is hard to prevent this buildup, but you can prevent the buildup from affecting daily operations.
A proactive caster maintenance schedule is key to having casters fail on the job. Keeping a constant eye on your carts and looking to replace and/or upgrade the casters being used. We recommend replacing the wheels themselves because there may be no reason to replace the entire caster if the wheels are the only issue. Having spare wheels in your facility for a caster that is going to be in a harsh environment is a good idea.

Maintenance is all going to depend on how you use the caster. The workload it performs varies greatly depending on the equipment. There is no hard and fast number, it really has to do with awareness on a monthly basis to inspect the casters, to make sure that you don't have any that have started to fail.

The wheel will be the first thing to go, so the choice material is an important item. There are a number of different material choices for high temperature casters. Over the past few years several new, differing types of wheel are available that are a better solution to solve that.
Typically you are not going to use a roller bearing in these your going to use plain bore running on a spanner bushing so you can get a larger load on this area. There are bearing options available for this, but when you get a more sophisticated bearings, you are talking about lubricants and in order to stay away from lubricants we are looking at a plain bore and replacing often.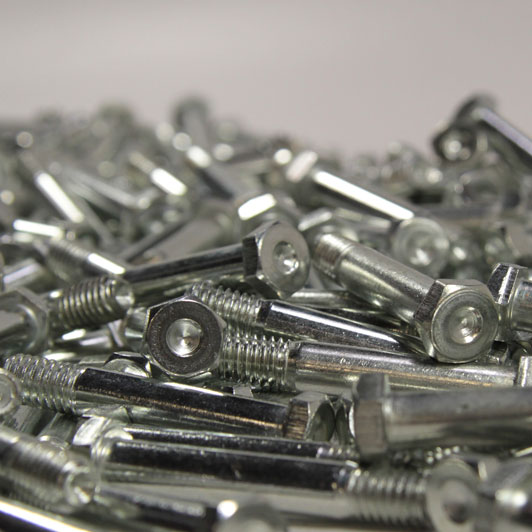 One other thing to remember about this application is that it is a very difficult situation when it comes to the lubrication of the wheel. You can't use typical petroleum or graphite based lubricants in certain situations such as use in high heat or freezing temperatures. There are high-grade lubricants that you can use. It is important to apply the proper amount if you are going to lubricate casters and wheels. Otherwise you run the risk of running the caters and wheels dry and you will be replacing wheels more often than you should.
For more information or if you'd like to schedule a caster maintenance fill out the form below and one of our caster specialists will assist you as soon as possible.
Do you have a challenging caster application or need help selecting new casters for your equipment? Our application specialists can get you the perfect caster for your use case.
Copyright © 2017 Caster Technology Corporation. All rights reserved.